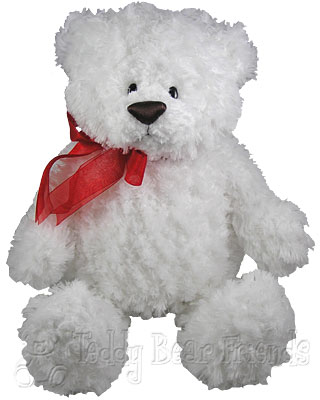 Our Price: £34.95

In stock and available for immediate dispatch
Reference: TBF00664
Model: 14304
Size: 61cm
Colour: White
St Valentines Day bear to love
This valentine day bear is a charming way to send a message of love.
Kismet Junior from Gund wears a bright red ribbon tied in a bow round his neck.
This teddy bear valentine has large black oval eyes, a big stitched brown nose and beans in his bottom.
With his soft white fur, this teddy bear is sure to catch your valentine love's eyes and is a cute gift to send this valentines day.
Surface washable.