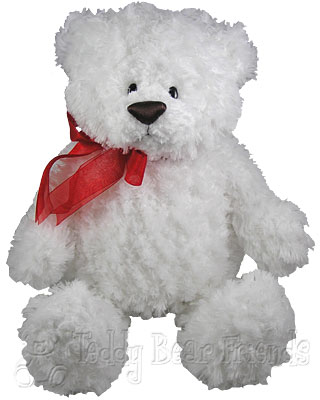 We are sorry, this product is discontinued and is no longer available. Please select another item.
Reference: TBF00665
Model: 14305
Size: 77.5cm
Colour: White
Big Valentine Bear sends love
Send a big Valentines message with this big Valentines bear.
Kismet Snr is a gorgeously soft, big teddy bear who will give your valentine a big I Love You.
This big soft white teddy bear wears a sheer red ribbon tied in a bow and has beans in his bottom and love in his heart.
Surface washable.