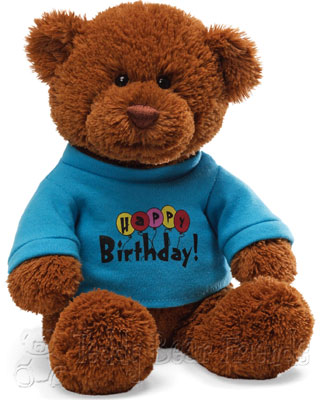 We are sorry, this product is discontinued and is no longer available. Please select another item.
Reference: TBF02270
Model: 4034060
Size: 36cm
Colour: Brown
Happy Birthday from teddy bear
Happy Birthday Bear wears his party t-shirt with its Happy Birthday message.
Happy Birthday Bear is super soft with rich brown plush and is waiting to give someone a birthday hug.
Happy Birthday Bear has a dark brown nose and dark round eyes.
This sweet teddy bear has beans in his bottom and a happy birthday smile to send greetings.
Surface washable.