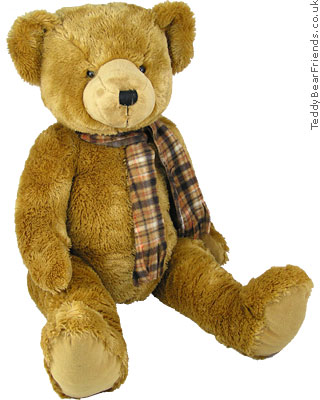 We are sorry, this product is discontinued and is no longer available. Please select another item.
Reference: TBF00671
Model: 07044
Size: 26"
Colour: Brown
A big jumbo bear to hug
Sunkid's Jumbo Bear is a lovely big teddy bear who will provide many years of big hugs.
Jumbo Bear wears a brown plaid scarf to keep himself warm during his winter hibernation.
Jumbo Bear has large two tone brown eyes and a big warm smile.