Hearfelt Collectible Bentley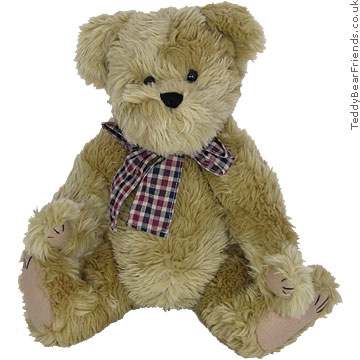 We are sorry, this product is discontinued and is no longer available. Please select another item.
Reference: TBF00621
Model: CSA104
Size: 20"
Colour: Light brown
Classic Bentley is in charge
Bentley is one of the Hearfelt Collectible range of teddy bears from Trendle.
This gorgeous looking bear wears a plaid neck ribbon in red, black, grey and white tied in a bow.
Classic Bentley is a traditional bear with a firm stuffed body and poseable limbs.
Bentley has stitched markings for claws on his paws and beige paw pads.