Sesame Street Puppet Bert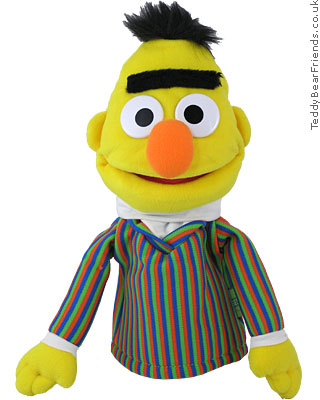 We are sorry, this product is discontinued and is no longer available. Please select another item.
Reference: TBF00691
Model: 075857
Size: 33cm
Colour: Yellow / orange
Give Sesame Street's Bert a hand
Sesame Street's Bert comes as a hand puppet so that he and Ernie can have fun and games together.
Bert hand puppet wears his green, blue and red vertically striped top and has a vibrant yellow face with a big orange blob for a nose.
Sesame Street's hand puppets are an excellent present for both young kids and old fans of the American television show.
Surface washable.