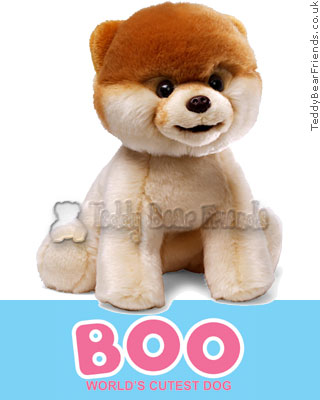 We are sorry, this product is discontinued and is no longer available. Please select another item.
Reference: TBF02024
Model: 4029715
Size: 30cm
Colour: White
Boo is the worlds cutest dog
Boo is the worlds cutest dog - he will lap up all the love you can give him.
This puppy dog is an internet sensation — follow his adventures and be a fan on facebook too!
Gund are one of the world's foremost manufacturers of soft toys and this gorgeous creation of a real doggy has proved a real craze in both the United States and now in Britain.
Boo, the worlds cutest dog, has soft plush in cream and bronze and is sure to be a hit with little both boys and young girls.
This puppy dog is a Pomeranian who's kept in a 'puppy' cut and has round two tone beads for eyes and beans in his tummy and front paws.
A gorgeously cute toy dog who will be a treasured lifelong pal for a boy or girl.