Girls Teddy Bear Baby Set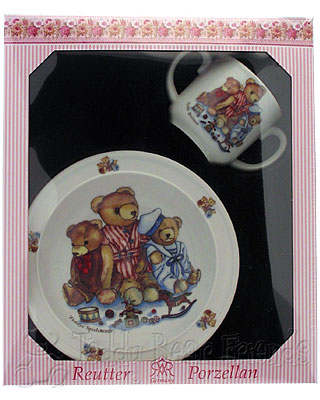 Our Price: £21.95

In stock and available for immediate dispatch
Reference: TBF01349
Model: 49.511/0
Colour: White / various
Bear Henry for baby girl
Teddy Bear Baby Set features Reutter Porcelain's unique Bear Henry print and comes with a baby cup (height 7cm) and a baby bowl (diameter 17.5cm).
Teddy Bear Baby Set is boxed and will make a lovely gift for a newborn or young baby.
Bear Henry and Friends is a range of porcelain gifts that are beautifully detailed and will be treasured for many years to come.
ALSO AVAILABLE