Cottage Garden Sugar Bowl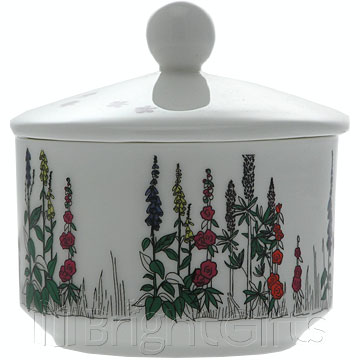 Manufacturer's RRP: £14.00
Our Price: £12.95

In stock and available for immediate dispatch
Reference: TBF03137
Model: TWB COTTAGE BOWL
A perfect tea time
Are you looking for a useful gift to send a friend?
Made in England by Roy Kirkham, this fine bone china sugar bowl or jam bowl has a simple but elegant design and will make an excellent gift. The contemporary Cottage Garden design is simply perfect to give as a birthday gift or as a moving in gift to someone who has bought a new home.
A great gift for anyone who loves to have their coffee and tea from quality fine bone china but with a modern twist.
Teddy Bear Friends also sell complementary Coffee Mugs, Teapot, Plates and more so you can combine to make a full set. See the full Cottage Garden Collection tea set.
What a great way to serve coffee or tea!