Burford Yard Pooky Waggles Pig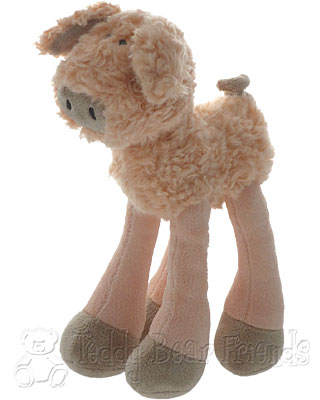 Our Price: £15.95

In stock and available for immediate dispatch
Note: this product has been discontinued and this is the last remaining one in stock
Reference: TBF02223
Model: BY1047PG
Size: 33cm
Colour: Pink
A pink pig to cuddle up with
This sweet pink piggy designed by Air Puppy has a unique look and is one of a great range of soft toys — there's one for all tastes!
Burford Yard Pooky Waggles Pig is a gorgeously designed soft toy who will make a perfect birthday gift for girls and boys of all ages.
A brilliant gift for any lover of farm animals, this toy piggy is sure to receive loads of cuddle time.
Burford Yard Pooky Waggles Pig by Air Puppy has plastic pellets in all four paws that rattle when patted. He has very long legs that dangle down and also enable him to stand.
A delightful soft toy pig for girls and boys - so irresistible!